Ras Firdaws, Shela Village
A true Lamu landmark, Ras Firdaws sits in a breezy waterfront position just outside fashionable Shela with lovely views across the Lamu channel. An outstanding example of Moorish coastal architecture, it is also a charming and atmospheric 6-bedroom family home.
Ras Firdaws House was built in traditional Moorish style by renowned safari guide and hunter Frank "Bunny" Allen, and for many years the house was owned by the Hooks, another prominent settler family. For the past 30 years the house has been a much-loved home-away-from-home for the same French family. They have furnished Ras Firdaws with antique Swahili furniture, colourful fabrics, 'Tingatinga' paintings, nautical maps, old photographs and African mementos – and the result is a house with great character and personality.
The expansive Ground Floor of the house offers a huge and comfortable living-room, well supplied with relaxing 'baraza' sofa-beds, antique planter's chairs and other traditional Lamu furniture. Also downstairs is a spacious library and bar area, large dining room and well-equipped kitchen and laundry. All the rooms lead out onto various patios and verandas and shady seating areas for a true indoor / outdoor living experience.
Ras Firdsaws is surrounded by 1.5 acres of tropical gardens, full of flowering bushes and shrubs, fruit trees and colourful birdlife. Also in the garden to the rear of the main house is a separate 1-bedroom guest cottage. Together with the 6 bedrooms in the main house (all with ensuite bathrooms) this means that the property can comfortably accommodate up to 12 guests in total.
Each bedroom has a private terrace, with views of the sea from the front of the house, and of the gardens, sand-dunes and palm trees from the rear. A seafront-facing terrace runs the entire length of the First Floor of the house, and the castellated rooftop is a spectacular area, ideal for sunset cocktails.
There are also plenty of staff on hand at Ras Firdaws to meet your every need during your stay – including full-time house manager, housekeeper, experienced chef, gardener and night watchman.
Ras Firdaws is a much admired and much photographed house – its beautiful setting, distinctive architecture and dramatic spreading acacia tree can't help but draw the eye of every passing visitor. It sits in a lovely elevated spot just outside Shela – the village is about 500 metres away and an easy stroll along the seafront at low tide.  At other times water taxis or dhows can moor directly beside the house's seafront steps.
Lamu Town is approximately 2 kilometres north of Ras Firdaws and again is easily reached on foot or by boat. Ras Firdaws is the ideal Lamu retreat for guests looking for the best of both worlds – absolute comfort, space, peace and privacy on one hand – and quick and easy access to the many attractions of the islands on the other.
Summary
Lovely breezy seafront setting close to Shela village
Beautiful traditional architecture and antique furnishings
1.5 acres of colourful tropical gardens
Sleeps up to 12 guests in main house and guest cottage
Standard rental rate Ksh 45,000 per night
Detailed Information
Accommodation and Facilities
5 Staff – manager, maid, chef, gardener and nightwatchman
Pets welcome
Wifi internet
Inside
Large ground floor living areas
Dining room
Bar and library area
Well-equipped kitchen and laundry
Patios and verandas
Courtyard
Six bedrooms with ensuite bathrooms
Private terraces and verandas
First floor seafront terrace
Extensive second floor roof terrace
Safe
Outside
Separate 1-bedroom guest cottage
1.5 acres of colourful gardens
Outside dining areas
Direct access to seafront
Location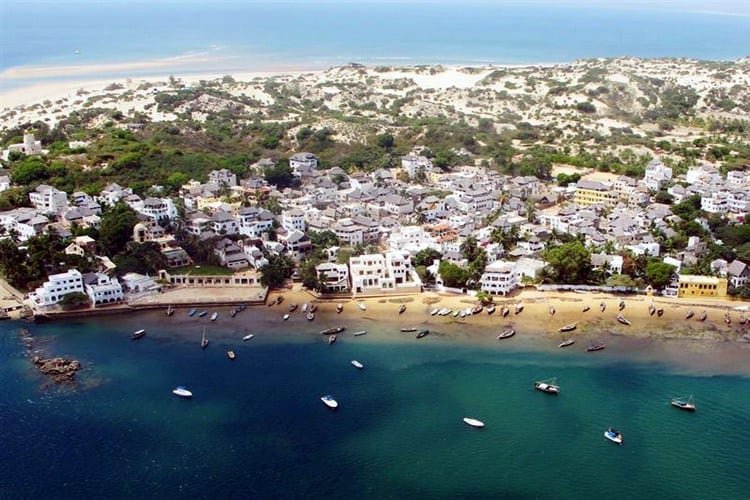 Ras Firdaws is around 500 metres north of Shela Village and 900 metres from Peponi Hotel and the beach – an easy stroll along the seafront at low tide. At other times water taxis or dhows can moor directly beside the house's seafront steps. Lamu Town is approximately 2 kilometres north of Ras Firdaws and easily reached on foot or by boat. Manda Airport is approximately 3 kilometres away and just a few minutes by boat.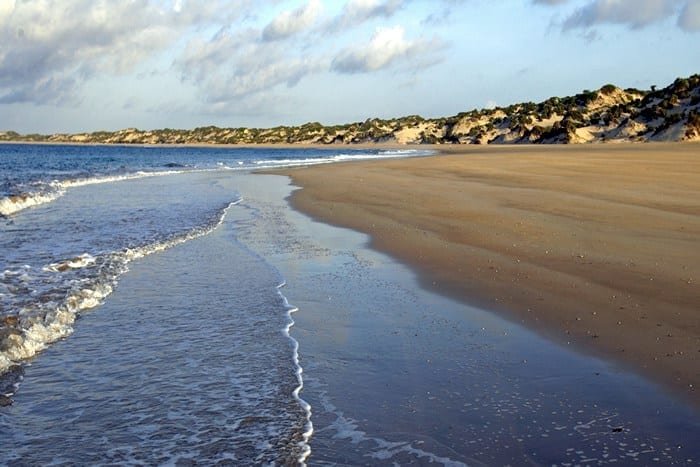 Visitor's Book
We look forward to hearing all about your stay at Ras Firdaws.
Rates
Standard rental rate Ksh 45,000 per night – minimum stay 2 nights
Christmas and New Year Ksh 80,000 per night – minimum stay 7 nights
Maximum occupancy – 12 guests
Ras Firdaws is rented on a "self catering" basis, including services of chef and staff
Availability Calendar
Please click through and refresh the calendar in order to see the most up-to-date availabilities