Forodhani House, Shela Village
A spectacular 5-bedroom house in one of the best positions on the island, Forodhani sits close to Peponi Hotel at the very start of the island's wonderful 8-mile beach. Stylish, sought-after and with wonderful sea views, it is one of the loveliest places to stay on the Kenyan coast.
"One of the best houses in one of the most magical places in the world – Lamu island is like nowhere else on earth and Forodhani is without doubt one of the most amazing houses there. Metres from the ocean, with amazing sea views in two directions, you are right above the pier in Shela. The dhows sail past so close to the terrace it feels that your should be able to reach out and touch them. The staff are incredibly friendly and the chef is among the best in Shela – the house is also one of the few in Shela which boasts a pool."

Jerome, Nairobi
Forodhani House makes the very most of its breezy location on the eastern tip of Lamu island. It combines the best of traditional and modern Swahili architecture and design, and is furnished and appointed with style and attention-to-detail throughout.
Forodhani's carved wooden front door leads directly from the Shela jetty and beachfront to a grassy front garden shaded by a spreading acacia tree. Looking onto the garden is the spacious dining room, where the house staff will be pleased to serve your choice of dishes cooked by gourmet chef Amos. The dining room features a wall of intricate zidaka niches – traditional in Lamu houses in centuries past and echoed in the carved plaster ceiling friezes throughout the house.
"This perfectly-situated house is not only idyllic but comes with excellent staff, fantastic contacts for all the fun things to do in Lamu and has the most amazing corners for everyone staying to relax in. Thank you to you all for our perfect stay – and for those yet to book Forodhani House – don't hesitate!!"

Emma, Nairobi
Cloistered galleries with Moorish archways lead from the dining room to the airy living room, seafront terraces and freshwater swimming pool – all elevated 2.5 metres above the waterfront. Overlooking the pool and lower garden is a relaxing hardwood deck under another shady acacia.
Elsewhere on the Ground Floor are an 'eat-in' kitchen (ideal for children's meals) and a Double Bedroom suite – its bathroom has large hamman-style shower and doors to the lower garden, which has built-in baraza sofas and Egyptian mashrabya window screens. On the First Floor there are three double bedrooms – two of which share a spacious bathroom and can be arranged to sleep up to six children.
"I cannot recommend Forodhani House enough. I wish it could remain my private secret hideaway, but this would be incredibly selfish and so I can but only recommend and urge my fellow travelers and those looking for somewhere idyllic to stay in Lamu to visit Forodhani House and experience sublime bliss.!"

S.A., Nairobi
On the Second Floor is the Master Bedroom Suite – with spacious bedroom, bathroom and private veranda. Next door is a small lounge with built-in bed and bar area. The Third Floor walled rooftop (perfect for sunbathing) has spectacular 360-degree views of Shela, the Lamu channel and neighbouring Manda Island.
While Forodhani is a wonderful place in which socialise and entertain, with generous living and dining areas, gardens and terraces, there are also numerous private places in which to disappear and relax. And, while it sits in one of the most prominent positions in Shela, the house has few close neighbours and is serene and undisturbed.
"Yet another stay at Fabulous Forodhani – my third to date – we just can't stay away from this wonderful house! Festus and co looked after us so well again- we leave Lamu relaxed and ready to face the world. See you again as soon as we can"

Susan, London
Some of the many delights of staying at Forodhani are the wonderful marine views from every floor. It is hard to tire of the ever-changing seascape and the sight of fishing boats and dhows slipping past along the channel – often just a few metres from the house.
Dhow-sailing, water sports, sea-fishing and beachcombing are all available from your doorstep, and the house staff will be happy to arrange a variety of other excursions and activities – from yoga and massage to explorations of the rich culture and history of the islands.
Summary
Stunning waterfront location and views
9 metre (30ft) elevated freshwater Swimming Pool
Direct access to Shela beach and Peponi Hotel
Five friendly full-time staff – including gourmet chef
Sleeps 10+ guests in 5 ensuite double bedrooms
Standard accommodation rate – Ksh 70,000 per night
Detailed Information
Accommodation and Facilities
Five full-time staff and on-site manager
Accommodation available for nannies or other staff nearby (at small extra cost)
Pets Welcome
Inside
Kitchen, Dining Room
Living Room, Covered Terraces
Front and Rear Staircases
5 bedrooms – 3 double, 2 triple, all ensuite
Small lounge with single bed
Walled rooftop
Wi-fi internet
Plasma Screen TV
DVD Player with selection of classic films
Video Projector
Hi Fi System with iPod bases
Plentiful Solar Hot Water
Outside
Freshwater Pool – 9m long x 2.65m wide x 2m deep
Upper and Lower Garden Areas
Seafront Terrace, Steps to Seafront
Location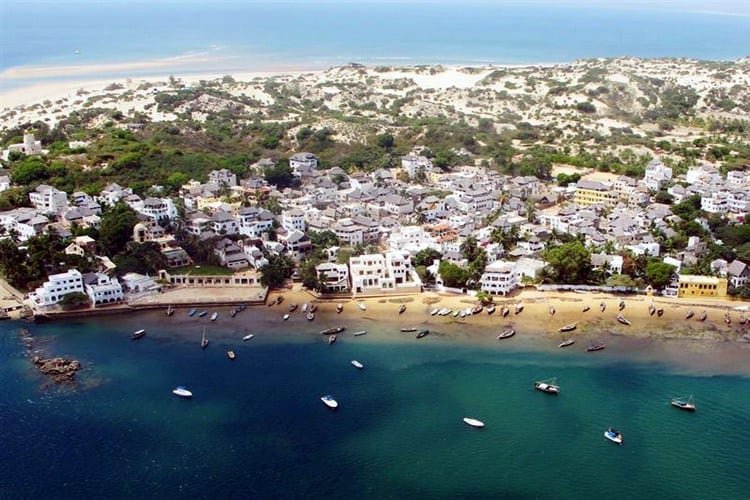 Forodhani House is situated on the seafront in Shela Village and sits on the very eastern tip of Lamu Island. The island's main beach starts on Forodhani's doorstep, Peponi Hotel is less than 50 metres away and all the other attractions of Shela are within moments of the house. Lamu Town is two miles north of Shela, and Manda Island and its airport are just a short boat ride away.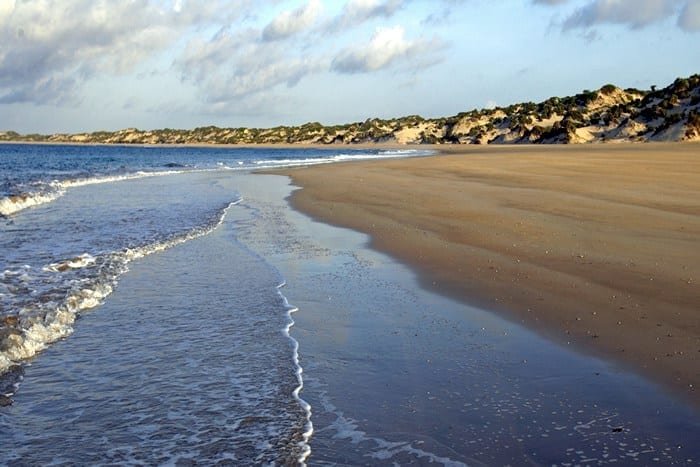 Visitor's Book
"One of the best houses in one of the most magical places in the world – Lamu island is like nowhere else on earth and Forodhani is without doubt one of the most amazing houses there. Metres from the ocean, with amazing sea views in two directions, you are right above the pier in Shela. The dhows sail past so close to the terrace it feels that your should be able to reach out and touch them. The staff are incredibly friendly and the chef is among the best in Shela – the house is also one of the few in Shela which boasts a pool."

Jerome, Nairobi
"This perfectly-situated house is not only idyllic but comes with excellent staff, fantastic contacts for all the fun things to do in Lamu and has the most amazing corners for everyone staying to relax in. Thank you to you all for our perfect stay – and for those yet to book Forodhani House – don't hesitate!!"

Emma, Nairobi
"I cannot recommend Forodhani House enough. I wish it could remain my private secret hideaway, but this would be incredibly selfish and so I can but only recommend and urge my fellow travelers and those looking for somewhere idyllic to stay in Lamu to visit Forodhani House and experience sublime bliss.!"

S.A., Nairobi
"Yet another stay at Fabulous Forodhani – my third to date – we just can't stay away from this wonderful house! Festus and co looked after us so well again- we leave Lamu relaxed and ready to face the world. See you again as soon as we can"

Susan, London
Rates
Standard resident accommodation rate Ksh 70,000 per night
Standard non-resident accommodation rate $700 per night
Additional person above 10 pax – Ksh. 5000 resident / US$50 non-resident per night
Minimum stay – 3 nights
Minimum stay over Easter, July & August – 7 nights
Minimum stay from 1st to 12th December  – 5 nights
Christmas & New Year resident rate Ksh 140,000 per night
Christmas & New Year – non residents $1,400 per night
Minimum stay over Christmas and New Year – 14 nights
Minimum stay over either Christmas or New Year – 10 nights
Festive season rates are valid from 13th December to 7th January

All rentals are on 'self catering' basis including the services of the chef and team of house staff

Check in from 3pm, Check out by 10am

Maximum occupancy – 11 guests (no more than 10 adult guests)

The owners require all adult guests to sign an indemnity / disclaimer form on arrival

These rates, terms and conditions are valid for stays up until 8th January 2024

Please contact us to make a booking

Please familiarise yourself with all our terms & conditions when making a booking
Availability Calendar
Please click through and refresh the calendar in order to see the most up-to-date availabilities