"You're guaranteed to have Manda Beach to yourself – except for the fishermen who arrive with baskets of just-caught sailfish, lobster and fat shrimp for your cook to choose from." New York Times
On the beautiful and low-key desert islands of Manda and Kiwayu, life is even more relaxed and laid back than Lamu. Manda Island is Lamu's nearest neighbour – its dense, bushy interior quite different to Lamu's more open landscape. Manda is known for its wonderful bird life and attracts wildlife from the mainland too – its long sandy beach looks across the channel to Shela village and is a lovely place to swim and sunbathe. Kiwayu Island, 30 miles to the north of Lamu is a magical sliver of beach and sand dune – remote, unspoilt and virtually untouched by tourism and the outside world, it is a wonderful place to escape to and relax.
"Kiwayu is almost deserted, except for one small camp – the people, the ambiance and the beach are all perfect and understated." Vogue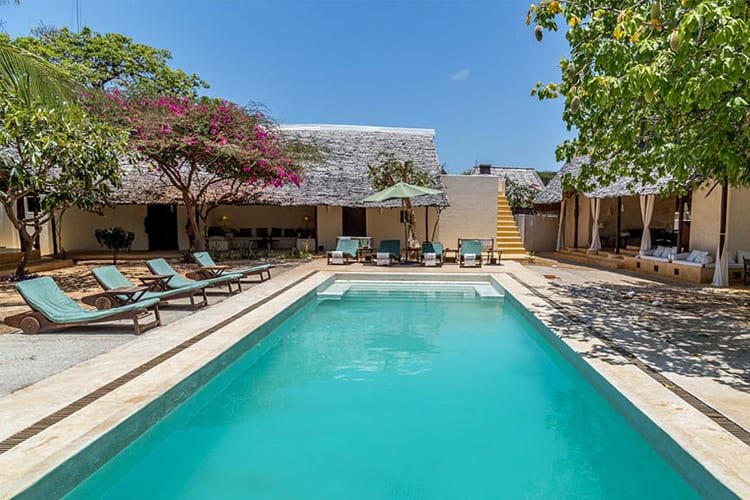 A luxurious, expansive and imaginatively-designed beach retreat with direct access to the lovely empty sands of Ras Kitau, there's plenty of space at Nyumba Kiru for larger groups to spread out and socialise around the swimming pool and in numerous living, lounging and dining areas.