Kilamawingu House, Shela Village
An exceptionally charming, spacious and beautifully-furnished family house with swimming pool, set in lovely gardens close to the seafront in Shela village, Kilamawingu is one of the most characterful, luxurious and well-appointed places to stay on the island.
"The house is exquisite, the staff are attentive and served up delicious meals and made such an effort to ensure we really enjoyed our stay including elaborately decorating the outside dining area on New Year's Eve! The location was perfect for quick trips to Peponi or the jetty for boat trips. The manager looked after us well ensuring we had everything we wanted."

Nonnie, Kenya
"A Parisian couple fell in love with Lamu in the late 1990s and bought this exceptionally charming house which they then converted into a private holiday home. The almost triangular pool is set in a lush green gardens dotted with vibrant bougainvillea flowers. Renovations have since been made to make the house very child-friendly with guarded staircases, balconies and a wooden-fenced pool. It can accommodate up to 16 guests in 8 characterful double / twin bedrooms spread across several floors with numerous stylish lounging areas. The kitchen makes the best shortbread cake in the area."

Nomad Magazine
Summary
An elegant, sophisticated and expansive private home
Lush gardens, dramatic pool, stylish outdoor living spaces
Decorated and furnished with taste and imagination throughout
Excellent chef, staff and on-site management
Accommodates up to 12 guests – 10 adults & 2 children or 12 adults – in 8 double/twin bedrooms
Resident rate for up to 12 guests – Ksh 100,000 per night
Detailed Information
5000 sq ft of sophisticated accommodation
Beautifully decorated and furnished
Filled with Swahili antiques and art
Sizeable dining room with balcony
Sitting room and viewing room
8 double / twin bedrooms
(5 large double bedrooms)
(3 smaller double / twin bedrooms)
Some of the bedrooms are air-conditioned
All bedrooms have ensuite bathrooms
Multiple verandas and balconies
Elevated swimming pool
Poolside pergolas
Outside dining area
Lush walled gardens
Numerous outside living & lounging areas
Rooftop seaview baraza
Wi-fi internet
Chef and team of staff
Efficient on-site management
Location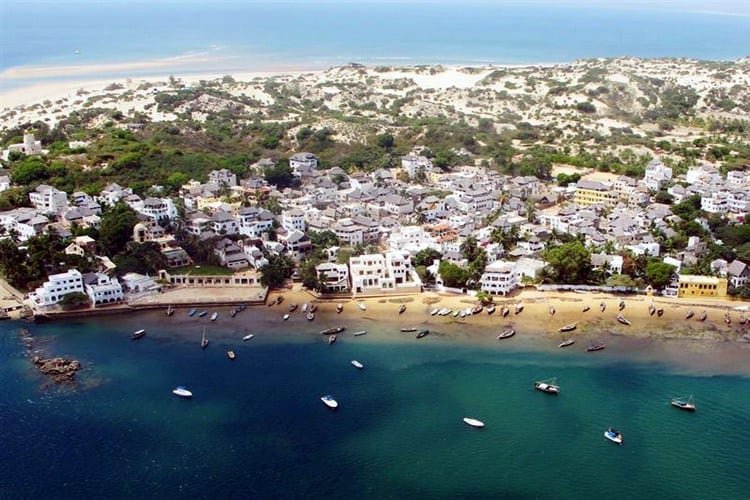 Kilamawingu sits less than 50 metres from the seafront in Shela Village, close to the eastern tip of Lamu Island. The island's main beach is just a minute or two away from the house, as are Peponi Hotel and the other attractions of the village. Lamu Town is two miles north of Shela, and Manda Island and its airport are just a short boat ride away.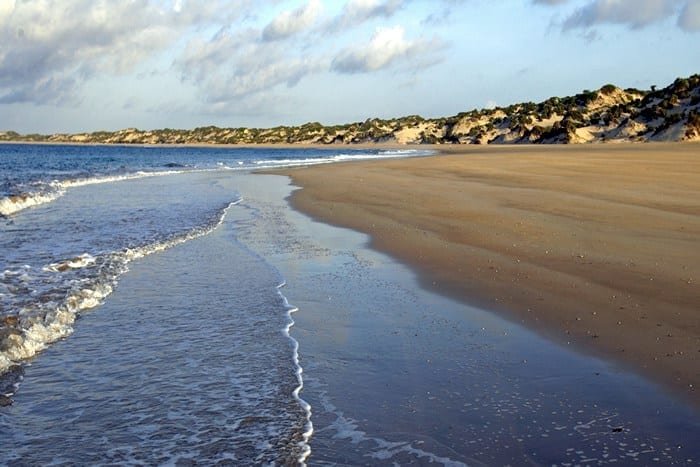 Visitor's Book
"The house is exquisite, the staff are attentive and served up delicious meals and made such an effort to ensure we really enjoyed our stay including elaborately decorating the outside dining area on New Year's Eve!  The location was perfect for quick trips to Peponi or the jetty for boat trips. The manager looked after us well ensuring we had everything we wanted." 
Nonnie, Kenya
"A Parisian couple fell in love with Lamu in the late 1990s and bought this exceptionally charming house which they then converted into a private holiday home. The almost triangular pool is set in a lush green gardens dotted with vibrant bougainvillea flowers. Renovations have since been made to make the house very child-friendly with guarded staircases, balconies and a wooden-fenced pool. It can accommodate up to 16 guests in 8 characterful double / twin bedrooms spread across several floors with numerous stylish lounging areas. The kitchen makes the best shortbread cake in the area."
Nomad Magazine
Rates
Resident rate for up to 12 guests – Ksh 100,000 per night
Minimum stay – 3 nights, minimum stay over Easter – 4 nights, minimum stay over Christmas – 7 nights
Maximum occupancy – 12 guests
Rentals are on a 'self catering' basis including the services of chef and staff
These rates are for residents – for non-resident rates and Christmas & New Year rates please contact us
These rates, terms and conditions are valid for stays up until 31st December 2023
Please contact us to make a booking
Please familiarise yourself with all our terms & conditions when making a booking
Availability Calendar
Please click through and refresh the calendar in order to see the most up-to-date availabilities