Get as far away from it all as possible at one of the most unspoilt and authentic places to stay on the East African coast. Mike's Camp is remote, idyllic, eco-friendly, and set on the beautiful desert island of Kiwayu, home to miles and miles of gorgeous empty beaches and seashore.
"On the Indian Ocean coast, my best recommendation is the desert island of Kiwayu, north of Lamu,and my favourite place in the world. Mike Kennedy's camp is a collection of coconut-matting huts among the sand dunes of a seven-mile white sand beach along which you will encounter no other people other than perhaps Swahili women and their water-carrying donkeys. The sea is full of coral and fish, and if you swim at night the phosphorescence makes your naked body light up like a comet…. Mike's is unmatched for its simplicity – showers from buckets, hammocks made from old fishing nets and excellent food – Mike serves the best fish curry in the world. We zoomed about on Mike's boats in the lagoons, went kayaking, snorkeling on perfect coral reefs and swimming in clear-blue sea. The climax for me was taking my seven-year-old son Rider out fishing. We found ourselves surrounded by a pod of humpback whales. They blew sprays of water and flapped their tails and breathed bubbles that surfaced in circular marks that looked like huge footprints tracking across the ocean. We caught big yellow-fin tuna and a wahoo. Rider reeled in a dorado that was almost as big as he is and he could not believe it."

Aidan Hartley, The Spectator
Summary
A charming, long-established camp in a wonderfully out-of-the-way location
15 miles of deserted beach, dunes and shore
Fishing, sailing, canoeing, sand-yachting, snorkelling, water-skiiing – and more
Delicious full-board tariff – local seafood a speciality
Just 7 comfortable spacious rustic bandas with ensuite bathrooms
Standard rate – $150 per adult guest per night
Detailed Information
Accommodation and Facilities
7 spacious open-plan bandas
All have –
Sea and creek views
King-size double beds
Mosquito nets
Walk-in wardrobes
Ensuite bathrooms
Complimentary toiletries
Flush loos and solar-heated showers
Verandas, swing beds and lounging beds
Family room with attached children's room
Honeymoon suite with star baths
Total capacity – 18 guests (additional children's beds can be provided)
Dining room and bar
Bottled drinking water included
Sun terrace
Laundry service included
Nanny service available
Good Safaricom cell phone service
Internet available
Solar & wind-powered electricity
Activities included
Sand yachting on the beach
Kite flying
Shore fishing with a spinning rod and hand line
Body boarding
Snorkelling
Kite boarding
Village walks and visits to the flip flop artists
Coral cave walks and hill walks
Kayaking
Laser sailing
Table tennis
Board games
Darts
Additional activities available at extra cost
Water skiing
Doughnutting
Banana boat
Biscuiting
Wake boarding
Deep sea fishing
Day trips around the archipelago
Kiting with instructor
Scub diving with instructor
Dhow sailing
Yoga/massage
Speedboat transfers from Lamu and Manda airport
Location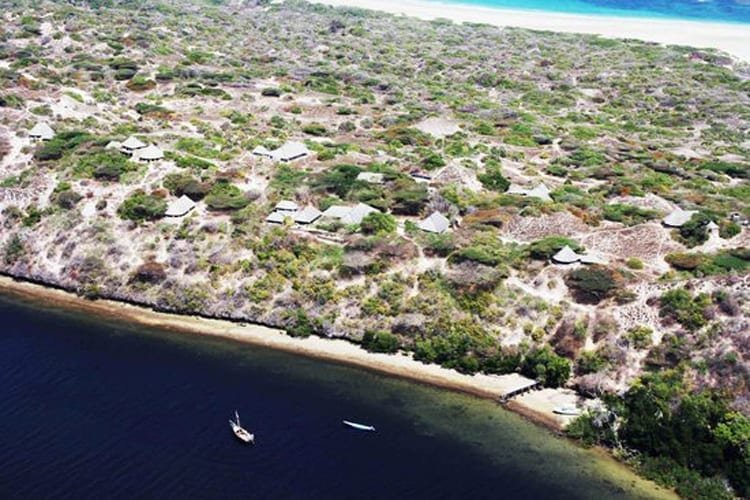 Kiwayu Island, 45 kilometres (30 miles) to the north of Lamu is a magical sliver of beach and sand dune – remote, unspoilt and virtually untouched by tourism and the outside world, it is a wonderfully original and out-of-the-way place to escape to and relax. Kiwayu is 6 hours or more from Lamu by sailing dhow – or 1.5 hours by fast speedboat. Flights to Kiwayu are possible by special arrangement with Safarilink as part of their Nairobi/Lamu flights – or by special charter flight.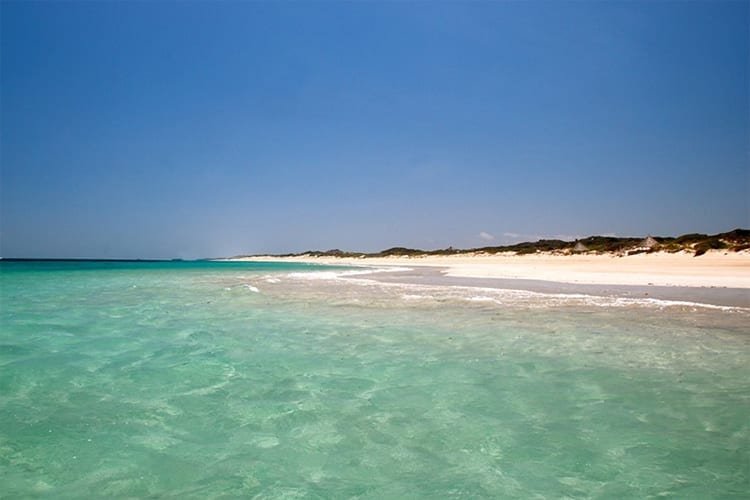 The island is 12 kilometres (7.5 miles) long and less than 750 metres across at its widest part – it nestles just a few hundred metres off the coast of mainland Kenya. The ocean-facing eastern shore has mile after mile of pristine white-sand beach, the western side has mangroves, a peaceful lagoon and one or two sheltered sandy coves, along with two small and welcoming villages at either end of the island.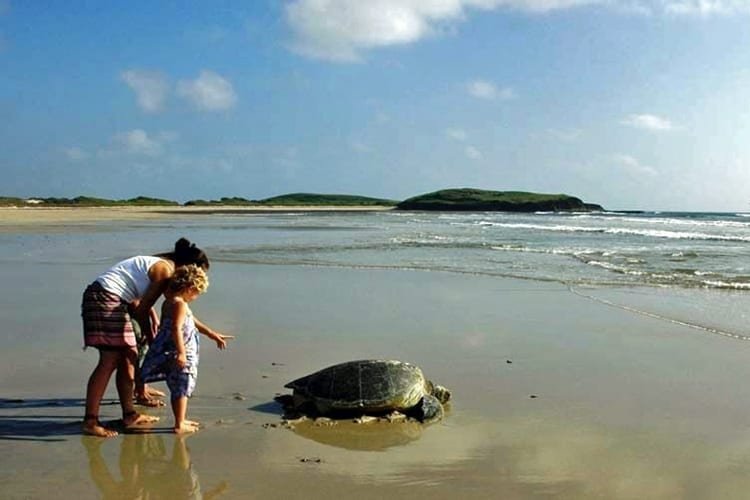 Visitor's Book
"When I arrived at Mike's Camp I couldn't believe my eyes – I was so happy to be there and just wished I was able to stay for longer. There are so many good things to say about the place: The staff – first of all – do a great job and are always there when you need anything. The DELICIOUS food! The perfect rooms with their perfect views. The peaceful beach with white sand. The sports and activities – there is no chance that you will be bored, no matter who you are. The wildlife. Real nature. Oh, and I loved the big pillows everywhere. Do yourself a favor and GO THERE!"

Nina, Denmark
"Mike's camp is truly the most amazing, relaxing place on earth. I recently visited this extraordinary place – we were put in gorgeous bandas, ate incredible fresh food and had three miles of beach to ourselves. Mike who runs the camp is utterly charming. We were looked after so well by all the staff. Highly recommended."

Sophie, London
"I've been to a lot of beaches in Kenya and around the world – but there's no other beach that compares to Kiwayu because not only is it pristine and surrounded by miles of untouched sand dunes, you also have it all to yourself which is such an exceptionally rare and special thing. There's a reef that you can snorkel that's a short swim out from the beach, and miles of mangrove forest on the other side of the island where you can kayak for hours without ever seeing another person, building, car or road. The camp is a sort of Gilligan's Island palace fashioned from thatch, mangrove and straw mats. Even the bathrooms have an improvised splendor to them with fabulous showers fashioned from buckets. There is a perfect balance of amenities and rustic camp feeling – you can play at castaway while still having a hot shower and lemon sorbet."

PB, Lamu
Rates
Standard rate – $150 per adult guest per night
Availability Calendar
Please click through and refresh the calendar in order to see the most up-to-date availabilities