The Beach Tower, Manda Beach
An exceptionally spacious and stylish beachfront retreat set in two acres of shady gardens which look across the channel to Shela village, The Beach Tower has 8 ensuite bedrooms, multiple living, lounging and dining areas inside and out and its own hard tennis court.
The Beach Tower offers peace and seclusion in elegant and uncrowded surroundings. It sits in two acres of beachfront grounds filled with neem and acacia trees and enjoys 75 metres of frontage onto the lovely and often deserted beach at Ras Kitau. Sophisticated and uncluttered – it is a lovely place in which to kick back and relax or to entertain in style.
Guest accommodation ranges across four separate buildings and the Swiss owners have decorated and furnished the property throughout with thought, taste and originality. The décor blends modern furniture and modern African art with traditional coastal furnishings, Swahili antiques and local rustic pieces.
Of the four main buildings, the Beach Tower itself sits closest to the shore and has a bright and comfortable Ground Floor living room with sofas, a games table and chairs, plus mini-bar and library. Upstairs is a lovely makuti-thatched rooftop area with daybeds and tables overlooking the ocean – it enjoys panoramic views of Lamu, Shela and the Lamu Channel.
All the eight bedrooms are situated together and separately from the other living areas. On the First Floor there are two extra spacious and airy double rooms – each has a King-size double bed and ensuite bathroom. The Master Bedroom also has a separate private study area and both upstairs bedrooms overlook the garden. On the Ground Floor there are 6 double bedrooms, two of which interconnect. All have King-size beds and ensuite bathrooms.
All the bedrooms open onto a long sea-facing veranda furnished with built-in baraza seats and safari chairs. Directly in front is the makuti-thatched Garden Pavilion – a lovely living and lounging space with rattan sofas, planters' chairs and swinging beds looking onto the beach. Another building houses a spacious and beautifully-decorated dining room directly linked to the well-equipped kitchen, and there is an outside terrazzo dining table under a shady Acacia tree.
There is a full complement of staff on hand to look after guests. Guests are offered a guideline menu which the chefs will prepare – but can choose whatever they want to eat and when. Staff will shop daily for groceries in Lamu Town and Shela and local fishermen bring freshly-caught fish, prawns and crab to the house each day.
While the property is quiet and private, it is neither isolated nor remote. A short walk away is Diamond Beach – a charming eco-resort with beach bar and excellent pizzas. Further along the beach are Lamu House Beach Club and The Majlis – a sophisticated Italian-owned hotel with bar and restaurant. And all the pleasures of Shela are just a short boat ride away across the channel.
Summary
An expansive and sophisticated private retreat
Designed, decorated and furnished with style and taste
Direct beach access and wonderful sea views
Two acres of grounds, hard tennis court
Accommodates up to 16 guests in 8 ensuite bedrooms
Standard rental rate – Ksh 50,000 per night for up to 8 guests
Detailed Information
Accommodation and Facilities
8 double bedrooms with ensuite bathrooms
Master bedroom suite with study
Sea-facing bedroom verandas
Ground floor and first floor living rooms
Garden pavilion with sofas and swinging beds
Separate kitchen and dining room
Outside dining table
Massage room
2 acres of gardens
Sun loungers
Hard tennis court
75 metres of sea frontage
Direct beach access
Boat and captain available
Staff including chef, housekeepers, gardeners and night watchman
Solar-powered electricity and hot water
Good cell phone signal
Wifi internet
Location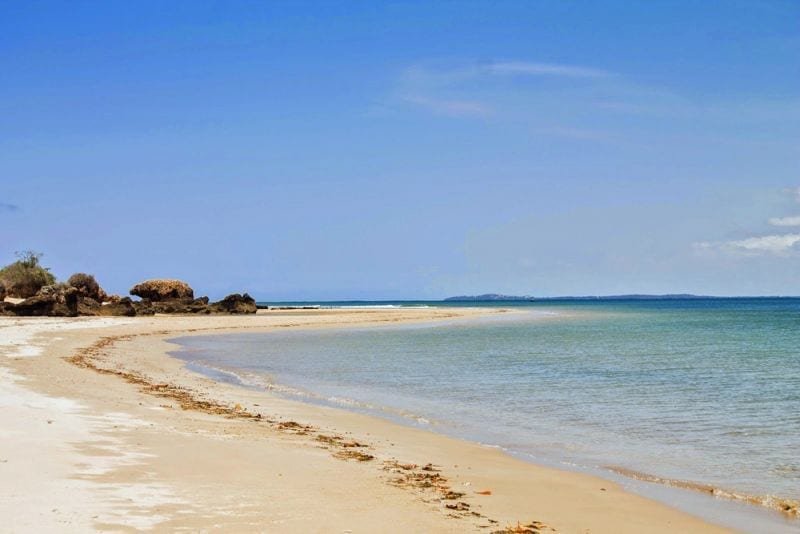 Quiet and unspoilt, it is likely you will have much of Manda Beach to yourself for most of the day. Its 2.5 kilometres of sheltered sands sit towards the southern tip of Manda Island and look out across the Lamu channel to Shela village less than a kilometre away. Towards the ocean there there are coral heads and rock pools and the remains of an old fort and cannons from the early colonial era.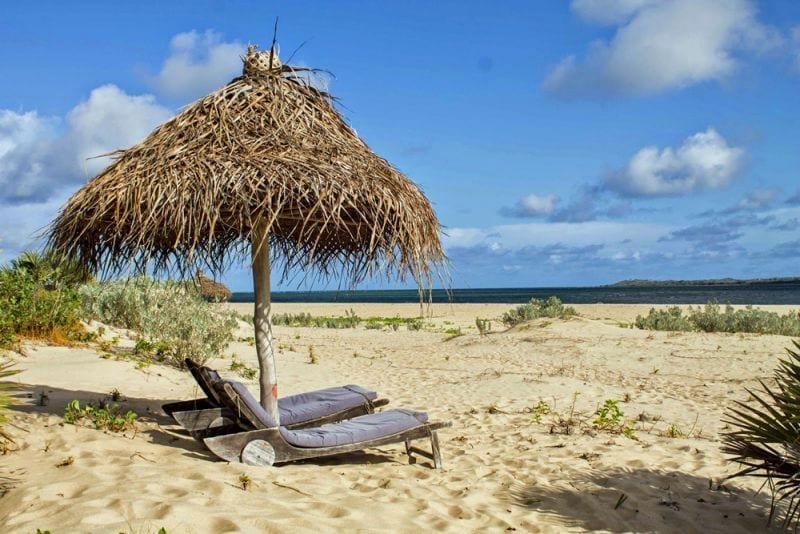 Manda is home to the beautiful Takwa Ruins – the ancient remains of a Swahili town deserted in the 17th Century – accessed along a narrow channel through the mangroves which fringe much of the island. The ruins are highly atmospheric, particularly in the late afternoon light and make a memorable dhow-excursion. On the ocean side of Manda, through the shallow Mkanda channel, pretty little Manda Toto ('Baby Manda') Island is a nice place to swim, snorkel and picnic.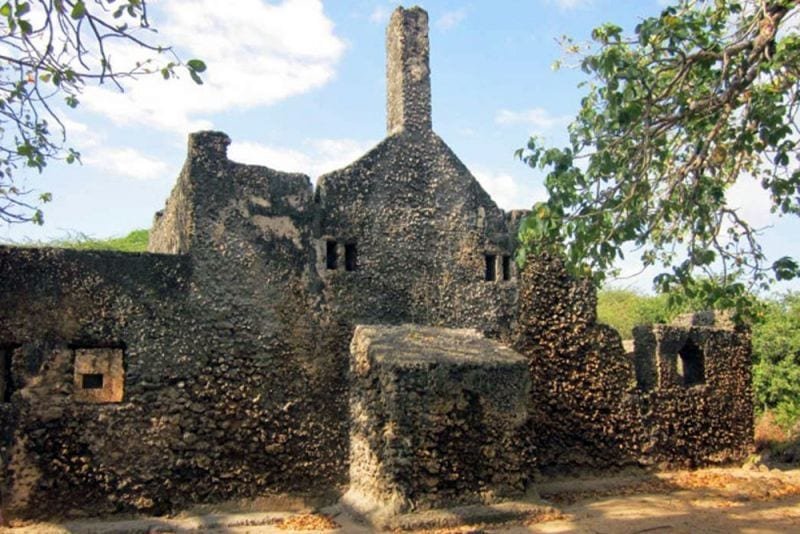 For meals and drinks out we recommend strolling along the beach to Diamond Beach Village which has a lovely low-key bar and delicious pizzas, or heading a few hundred metres north to the smart Majlis Resort or Lamu House Beach Club. Shela Village is moments away across the channel, and both Lamu Town and Manda Airport around 3 miles to the north and a few minutes away by boat.
Visitor's Book
We look forward to hearing all about your stay at The Beach Tower.
Rates
Standard rental rate – Ksh 50,000 per night for up to 10 guests
Ksh 5000 per additional guest per night up to a maximum of 16 guests
Minimum rental – 2 nights
Christmas & New Year – $1,200 per night for up to 16 guests
Minimum rental – 7 nights
The Beach Tower is rented on a 'self catering' basis including the services of chef and staff
Two motor boats and captains are available by separate arrangement
Availability Calendar
Please click through and refresh the calendar in order to see the most up-to-date availabilities