Perhaps the most remote and laid-back holiday home in the whole of East Africa, charming and rustic Kai House sits in a breezy scenic position high on the dunes of Kiwayu – with Mike's Camp and the island's beautiful empty beaches just a few minutes away.
Robinson Crusoe would feel very much at home at Kai House. Charming and eco-friendly, it was built by local village fundis entirely from local materials – mkeka matting, mangrove poles and makuti thatch – and is furnished and decorated with colourful kanga fabrics, fishing buoys, driftwood and sea shells.
It nestles between two sand dunes in a sheltered spot 30 metres above Kiwayu Creek with a small private beach cove sheltered by mangroves below. The main building is an airy banda, 10-metres in diameter, which looks out across the channel towards Kiwayu Bay. It has an open-plan living area, veranda, bar & kitchenette, downstairs bedroom with two single beds and upstairs double bedroom loft.
Beside the main house is a bathroom with an under-the-stars shower. There is running water and solar lighting. Just next door and facing the ocean is the Moon Room – another rustic banda with a double bed and two singles which can be moved outside to sleep under the stars. Here there is another outdoor bathroom and boya (bucket shower). All water is bought by donkeys from the local well.
In front of the house is a sundowner deck overlooking the creek and hanging beds swinging under the Tortillis trees – a perfect place to stretch out with a book and watch the colourful birdlife and the fish swimming in the clear water below. Occasionally you will be lucky enough to catch sight of dolphins making their way up the creek.
Behind the house is a kitchen made from recycled glass bottles. It is fully equipped with an eco-friendly stove and all you need to cook with. Tima, a local Bajuni chef with years of experience, will conjure up delicious meals. She looks after the house with local islander Mohamed who does the housekeeping and laundry.
If you are 'self-catering' then fresh crab, fish and seafood can be ordered daily from the island's fisherman. Mangoes, coconuts and other fruits are plentiful, but vegetables, dry goods and drinking water should be bought in Lamu and a list can be provided and your shopping done for you ready to pick up on arrival there.
Alternatively you can choose to eat all or most of your meals at Mike's Camp which offers a delicious full-board menu. Mike's, which is only a 3-minute walk away from Kai House, has a fully stocked bar and serves delicious a la carte dinners under the stars.
Adventure on the ocean is at your doorstep – but there's no need to get into a boat or to travel far as there is a beautiful underwater coral garden and excellent snorkelling just metres offshore below the house. On the Ocean side is a spectacular beach running the length of the 14km island with another offshore coral garden and fantastic snorkelling. This 'big beach' is a 5-minute walk from the house through the dunes and palm trees where Bushbuck and Vervet Monkeys are a common sight.
Mike's Camp can also help provide all kinds of water-sports equipment and activities. There is dhow-sailing, kayaking, water-skiing, wakeboarding, sand- yachting, motor biking, scuba diving, deep sea fishing and creek fishing available. About 1 kilometre offshore you will find 'The Knolls' a 20 metre deep undersea ledge. This is a perfect spot for handling fishing, big game fishing, fly fishing, scuba diving or for viewing dolphins, whales and manta rays.
The house is a pleasant walk from the friendly local village. The women of Kiwayu help clean the beaches of ocean-going litter – collecting flip-flops and crafting them into gorgeous souvenirs for sale. Lamu Island is an hour away by speed boat and 6 hours by sailing dhow – and transport to Kiwayu can be organised when booking.
Summary
The perfect retreat for escapists and beachcombers
Private beach cove and miles of deserted sands
Simple, sustainable and seductive accommodation
Solar power, running water, flush lavatories
Sleeps up to 8 guests
Standard rental – just ksh 20,000 per night
Location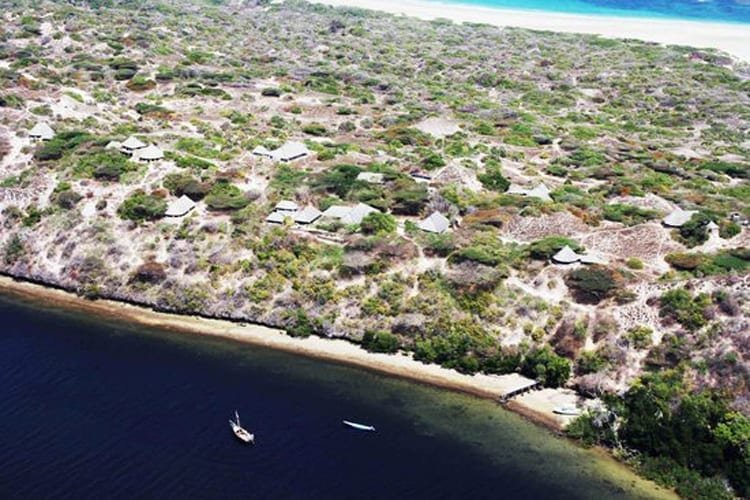 Kiwayu Island, 45 kilometres (30 miles) to the north of Lamu is a magical sliver of beach and sand dune – remote, unspoilt and virtually untouched by tourism and the outside world, it is a wonderfully original and out-of-the-way place to escape to and relax. Kiwayu is 6 hours or more from Lamu by sailing dhow – or 1.5 hours by fast speedboat. Flights to Kiwayu are possible by special arrangement with Safarilink as part of their Nairobi/Lamu flights – or by special charter flight.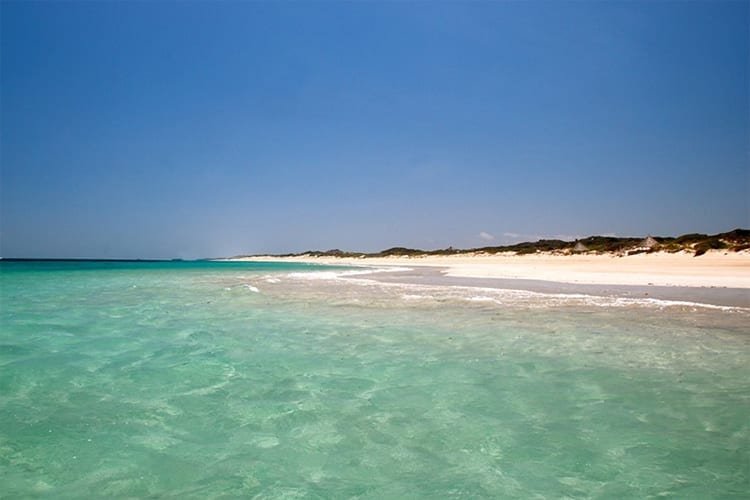 The island is 12 kilometres (7.5 miles) long and less than 750 metres across at its widest part – it nestles just a few hundred metres off the coast of mainland Kenya. The ocean-facing eastern shore has mile after mile of pristine white-sand beach, the western side has mangroves, a peaceful lagoon and one or two sheltered sandy coves, along with two small and welcoming villages at either end of the island.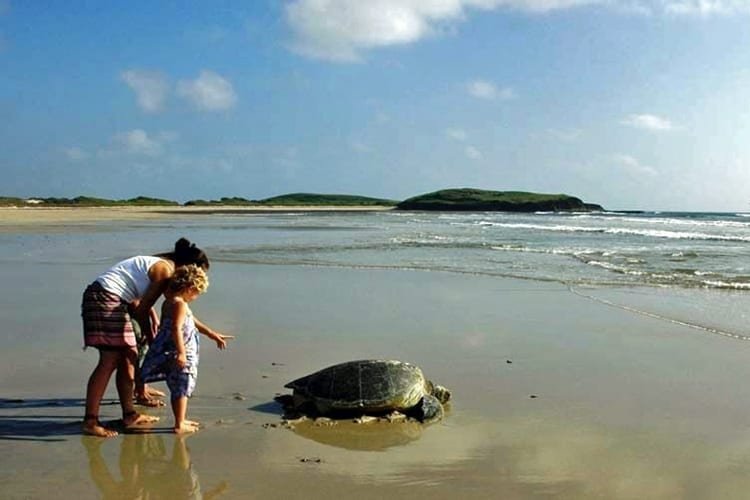 Rates
Standard rental – just ksh 20,000 per night
Availability Calendar
Please click through and refresh the calendar in order to see the most up-to-date availabilities